GKF Network 5Th Annual Conference
TIME

PROGRAM

VENUE








Tuesday February 15,2022







15:00 - 17:00

GKF conference Registration

TBA
18:00 - 20:00

GKF Welcome Cocktail Reception

TBA





Wednesday February 16, 2022







10:00 - 11:00
GKF Opening Plenary session

TBA
11:00 - 11:30

Coffee Break

TBA
11:30 - 12:15

One on One Meetings

TBA
12:15 - 13:30

Lun c h

TBA
13:30 - 1

6

:00

GKF One-on-One Meetings

TBA
16:00 - 16:30

Coffee Break

TBA
16:30 - 18:30

GKF One-on-One Meetings

TBA
20:00 -

2

2:00

Beach Party White

TBA







Thursday February 17, 2022







10:00 -16:00

GKF First Full Day Tour (including lunch).GKF First Full Day Tour (including lunch)

TBA







Friday, February 18, 2022







10:00 - 12:15

GKF One-on-One Meetings

TBA
12:15 - 13:30

Lunch

TBA
13:30 – 16:00

GKF One-on-One Meetings

TBA
16:00 - 16:30

Coffee Break

TBA
16:30 - 18:30

GKF One-on-One Meetings

TBA
20:00 – 22:00

Gala Dinner

TBA
22:00:00

Closing

TBA
The One on One Meeting Scheduler will be open on Janurary 20th, 2022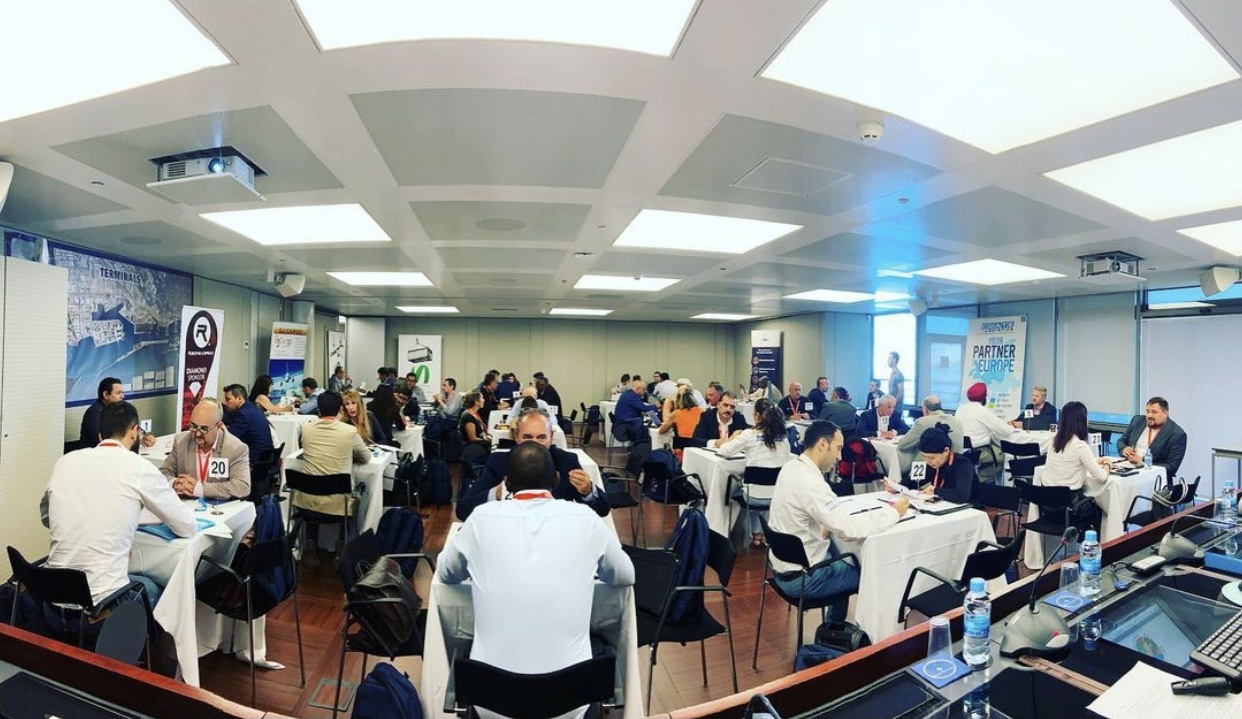 Barcelo Bávaro Palace Punta Cana Special Rates
For GKF's Participants
Junior Suite Ocean Front Premium Level
Those who want a superior experience, either as a couple or as a family, can enjoy one of these rooms which offers 633ft² or 639 ft² of space, and features exquisite decor and a location right on the Caribbean Sea.Among the amenities offered in these elegant rooms you will find a hydromassage tub on the private terrace, as well as exclusive Premium Level amenities and services.
When staying in one of the Premium Level Front Sea View Junior Suites, guests can enjoy free Green Fees. The use of a golf cart is required and comes with an additional charge.
Junior Suite
By staying in one of our Junior Suites you can enjoy a spacious room measuring from 614 ft² to 721 ft², with partial views of the ocean and/or the gardens. These fantastic rooms are distributed in buildings with 3 to 4 floors, each with an elevator.
Guests can enjoy free Green Fees when staying in one of the Junior Suites.The use of a golf cart is required and comes with an additional charge.
Price per Delegate
| | | |
| --- | --- | --- |
| Category | Early Bird Ends November 15 | After November 30 |
| Loyalty members (who attended at least 1 GKF conference in the past) | USD 600 | USD 700 |
| GKF members | USD 650 | USD 700 |
| Non-Members | USD 700 | USD 800 |
| Family / Guest ** | USD 350 per person | USD 400 |
**Won't be attending One on One Meetings.
Rates do not include accommodations, must be booked separately. Payments are non refundable
Welcome cocktail Reception
One on One meetings
Coffee breaks during one on one meetings
White Party
Boat Day
Boat Day



Gala Dinner
Delegate Badge
Conference Shirt and Bag
Other Souvenirs
---
GKF NETWORK 5TH ANNUAL CONFERENCE REGISTRATION
Meet with the strongest industry professionals in a beautiful setting for 4 days in Dominican Republic. Enjoy a professional setting with one-on-one meetings, guest speakers, social events, and partners worldwide, all in one place.
Come and participate in this one of a kind conference with more than 800 face to face meetings.
Barcelo Bávaro Grand Resort. Punta Cana, Dominican Republic
---